About PPS
Center for counseling
Centrally located in the Tampa Bay area; our practitioners at PPS Center for Counseling have been happy to bring about increased personal well-being to the members of our community for over 34 years. Calls are answered Monday, Wednesday and Friday 11am to 6pm. PPS Center for Counseling is located on N. Westshore Blvd just north of W Cypress St. We are on the east side of the road located in an 8-story building. We are in suite 411. Parking is available in front of the building and on both sides. If needed, please feel free to utilize available spaces in the 30 minute parking area directly in front of the building. Wheel chair & public transportation accessible.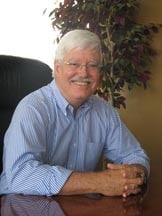 Licensed psychologist in practice since 1971
Treats adults, mood/anxiety disorders, marital/relationship, gay/lesbian, career/employment issues, personality testing, CISD's, fitness for duty evaluations, pre-employment testing & evaluations
Trained in Transactional Analysis, and Cognitive/Behavioral, Reality, Solution Focused and Trauma therapies
Expertise in EAP
Talks—Stress management, interpersonal relationships
Hours—Daytime
Marion Huey
LMHC, CRC, MAC, NCC, SAP
Licensed Mental Health Counselor
National Certified Counselor
Treats adults, adolescents, families, gay/lesbian, children 8yrs old and up for adjustment or family issues
Treats general mental health issues, alcohol and drug addictions
Hours: Tuesday and Wednesdays, virtually only.
Please visit her website at www.marionhuey.com
Samantha Tubbs-Crews
LMHC, CFM
Licensed Mental Health Counselor
Certified Family Mediator
Certified Sports Counselor
Certified Relationship Specialist
Providing mental health services since 1993
Treats adolescents, adults, couples, and families
Special expertise in treating couples.
Trained in EMDR, cognitive behavioral and solution focused therapy to treat depression, anxiety, and personality disorders.
Offers workshops on communication skills, anger management, stress management, conflict resolution and boundary setting.
Offers Christian focused therapy.
Hours: Mondays through Thursdays, virtually only
Licensed mental health counselor
Certified addictions professional
Certified clinical hypnosis
Treats adults, individual and couples
Relationship adjustments including gay/lesbian issues
Mood/anxiety disorders and stress management
Hours: Wednesdays & Thursdays, virtually only
Providing individual, couples and family counseling.
Treatment specialization includes:
Therapy for Depression and Anxiety
Couples Counseling
Family Counseling
Parenting Support
Grief Counseling
Work and Career issues
Stress Management
Addiction & Recovery, including internet pornography, gambling, and sexual addiction
Conflict Resolution
Counseling for children, adolescents and adults with ADD/ADHD
Pre-Marital counseling
I work with a wide range of emotional and behavioral issues providing services that span from therapy for depression and grief counseling to parenting support, couples counseling, addiction and many other issues. I've been in practice for forty years which gives me the clinical wisdom essential for therapy success. In a comfortable and supportive atmosphere, I offer a highly personalized approach tailored to each of my clients individual needs to help attain the personal growth they're striving for, and the solutions they are seeking.
Licensed Mental Health Counselor since 1986
Treats adults
Areas of Specialization: Mood disorders, Anxiety disorders, Grief and Loss, Addiction, PTSD, Adjustment and Transition Issues, LGBTQ+, Work and Career issues, and stress management and aging. Expertise in Employee Assistance Programs.
Trained in Cognitive Behavioral Solution Focused Therapy